Part-time Online Educator in Communication Studies, Eastern Oregon University, La Grande, OR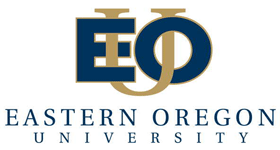 Job Description Summary
The College of Arts, Humanities and Social Sciences at Eastern Oregon University invites applications for a part-time online educator in Communication Studies to teach 1-2 courses per quarter beginning in winter 2024. The program seeks a colleague with a generalist background, specifically with experience teaching lower-division courses (e.g., Public Speaking) to high school dual credit student populations seeking general education college credit.
There is possibility for additional online teaching opportunities in other areas of expertise, which will be made on an as needed basis. All appointments for part-time online educators are made on an as needed basis, and assignments will be term by term. EOU offers courses in 10-week terms, with one week of finals. The program has an immediate need for an instructor to teach a course in our Winter Term, 2024, which begins on Monday, January 8.
This position is open until filled with first review of applications on 11/06/2023.
Responsibilities
Online educators are responsible for providing a high quality online educational experience in consultation with the program faculty and through supporting the program's learning outcomes. The program values reflective teaching practice in a community of teacher-scholars.
Additional responsibilities include development and regular functional use of an LMS course shell (Canvas) that engages students in learning activities, including such elements as active discussion boards, timely assignment feedback, and keeping upgraded grades for students.
Successful candidates must be committed to ensuring that every student is a full member of the EOU community and that all community members recognize, promote and take advantage of the educational and cultural value of diversity.
Required Qualifications
Master's Degree in Communication Studies or a closely related field.
Online college teaching experience.
Must satisfactorily complete EOU criminal and credential background check. Having a criminal history is not an automatic bar to employment.
In compliance with federal law, all persons hired will be required to verify identity and eligibility to work in the United States and to complete the required employment eligibility verification form upon hire. Eastern Oregon University will not sponsor applicants for employment visas.
Preferred Qualifications
PhD in Communication Studies or a closely related field.
Experience teaching students in dual credit high school populations in an online format.
Experience scaffolding academic success and persistence with first generation, under-represented, and/or under-served students.
Demonstrated excellence in teaching in a liberal arts curriculum (e.g. certified in Quality Matters or other professional teacher training activities).
Open Date: 10/23/2023
Open Until Filled: Yes
Special Instructions to Summary
Applicants must provide:
1) A cover letter that addresses relevant expertise and teaching experience, and why this position is attractive to the applicant,
2) A curriculum vitae including the names, e-mail addresses and phone numbers of three professional references,
3) Transcripts (official required for finalists),
4) One-page statement of teaching philosophy.
Candidates are encouraged to review the values and principles of Eastern Oregon University: https://www.eou.edu/strategy/values-and-principles.
Only complete files of qualified applicants will be reviewed. To apply, please go to https://eou.peopleadmin.com
Eastern Oregon University - Oregon's Rural University! - is a respected public, higher education institution of academic excellence. Passionate faculty and staff thrive and together fulfill their career ambitions to serve students from all walks of life.
EOU is a beautiful, quaint campus nestled in a remarkably scenic, high elevation valley populated by wonderful, community-minded citizens that have balanced work-life flexibility.
Eastern Oregon University is an EEO Employer and welcomes applications from women, members of historically underrepresented minority groups, US Veterans, and persons with disabilities. EOU is committed to providing equal opportunity in its recruitment, admissions, educational programs, activities and employment without illegal discrimination on the basis of age, color, disability, national origin, race, marital status, religion, sex, sexual orientation, gender identity, gender expression or any status as protected by state or federal law.
Quick Link to Posting
https://eou.peopleadmin.com/postings/2888
Eastern Oregon University is an equal opportunity employer and educator, committed to building a diverse and inclusive community and learning environment. The University welcomes nominations of and applications from women and members of historically underrepresented minority groups, as well as others who would bring additional dimensions to the University's teaching and outreach missions. The University is responsive to the needs of dual career couples.