Adjunct Instructor - Human Services (Pooled Position,) County College of Morris, Randolph, NJ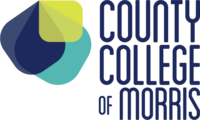 Department: Sociology,Economics & Anthropology
Job Summary
All faculty positions have as their primary objective to create a dynamic teaching/learning environment for our students, while contributing service to the college. Faculty responsibilities include teaching assigned courses and following the course description and course outline established by the department. Teaching schedules may include day/evening courses and online/hybrid instruction and other instructional modalities. In accordance with the Adjunct Faculty collective bargaining agreement (CBA), additional activities may include participation in departmental initiatives, evidence of academic achievements, recognition by professional and community organizations, and other duties.
Qualifications - Education
A minimum of Master's Degree in Social Work or related discipline.
Qualifications - Experience
Prior college or university teaching experience preferred, as is evidence of scholarly and/or professional activities.
Qualifications - Skills
Demonstrated knowledge of discipline with competence in teaching Introduction to Social Welfare and Human Needs and Social Services including current developments and technologies in related fields of specialization. Ability to work with diverse groups of students. Strong verbal and written communication skills.
Posting Number: F089P
Number of Vacancies: As needed.
Quick Link for Posting: https://jobs.ccm.edu/postings/1128
As a New Jersey First Act employer, employment appointments require establishment of a primary residence in New Jersey within one year unless an exemption is obtained. County College of Morris is committed to excellence through diversity, and as such, we encourage applications from all people including members of ethnic/racial minorities, from veterans and from people with disabilities. EQUAL OPPORTUNITY EMPLOYER, County College of Morris 214 Center Grove R., Randolph, NJ 07869. Title IX, Section 504 and Americans with Disabilities Act Compliance; County College of Morris does not discriminate on the basis of race, color, creed, sex, sexual orientation, national origin, age, religion, veteran or disability, in its employment practices or educational programs. Inquiries regarding compliance with federal or state antidiscrimination laws may be directed to the Affirmative Action Officer, Vivyen J. Ray, (973) 328-5037.