Remote Adjunct in Latin American, Asian, or African Art History, Elizabethtown College, Online/Remote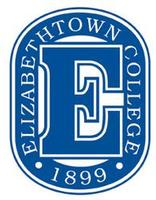 Job Description
Elizabethtown College seeks an adjunct instructor of art history. We seek candidates with expertise in art histories of diverse traditions, including either Latin American, Asian, or African/African diaspora art. While the college has a preference for in-person instruction, the college is open to applicants who teach remote. The successful candidate would teach one class in the area of diverse expertise in the spring semester with the potential to offer courses in future years.
For consideration, please upload cover letter, cv and contact information for (3) three professional references who will be electronically contacted to provide a letter of recommendation on your behalf.
Job Duties
Teach ART 270 Tuesday-Thursday from 2pm-3:20pm in the spring 2023 semester.
Required Qualifications
Demonstration of a strong record of online or in-person classroom instruction;
Terminal degree in art.
Preferred Qualifications
Doctoral degree or ABD in art history strongly preferred;
Prior experience teaching at the collegiate level strongly preferred.
Posting Number: F212P
About Elizabethtown College
Elizabethtown College, located in southcentral Lancaster County, Pennsylvania, is a private coed institution offering more than 60 health, science, engineering, political science business, communications, fine art and music, humanities, and education degrees. Discover more at
etown.edu
.