Online Adjunct for French Classes, Elizabethtown College, Online/Remote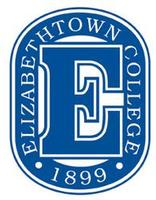 Job Description
The Elizabethtown College School of Arts and Humanities seeks an online adjunct instructor to teach French classes in the spring semester beginning in January 2023. A master's degree in French or French Studies is required. Prior experience teaching languages at the college or university level is preferred. This position is for
remote
synchronous instruction.
For consideration, please upload cover letter, cv and contact information for (3) three professional references who will be electronically contacted to provide a letter of recommendation on your behalf.
Job Duties
Teach French classes: FR 111 (MWF 2-3:10pm); FR 112 (MWF 11-12:10pm)
Required Qualifications
Master's degree in French or French Studies;
Expertise or experience teaching at the college or university level;
Native or near-native proficiency in French is required;
For full consideration please upload a cover letter and CV.
Preferred Qualifications
Expertise in online teaching modalities.
Prior experience teaching languages at the college or university level is strongly preferred.
Posting Number: F211P
Open Date: 11/21/2022
Open Until Filled: Yes
About Elizabethtown College
Elizabethtown College, located in southcentral Lancaster County, Pennsylvania, is a private coed institution offering more than 60 health, science, engineering, political science business, communications, fine art and music, humanities, and education degrees. Discover more at etown.edu.