Adjunct Instructor, Real Estate and Related Courses, Palm Beach State College, Lake Worth, FL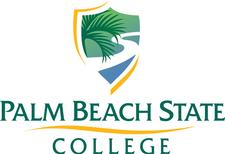 Job Description
Instruct college students in accordance with educational theories and techniques. Develops discipline related curricula, assess student learning, participates in program evaluation, and college activities. Maintains college and department standards in support of the College's mission and strategic plan.
Work schedule varies according to teaching assignment.
Transcripts for Adjunct positions must either be an official copy or a college-stamped student copy, scanned into an electronic format and attached to the application. Transcripts produced through web-based student systems will not be accepted. Applications without attached copies of official transcripts will not be considered.
Varies
Specific Job Details
Instruct Real Estate and other related courses (Sales Associate, Title Agent, Mortgage Broker, related Continuing Education Courses.
Minimum Qualifications
Applicants must hold a  State of Florida Licensed Real Estate Broker, and be a certified Real Estate Instructor with the Florida Division of Real Estate (Florida Statute 475.451).
Preferred Qualifications
Preference will be given to those applicants with 3 or more years of related work experience and who hold an active Broker's license.
Employment Information
Please review the following information in order to apply for a position at Palm Beach State College:
Carefully review the minimum qualifications advertised for the available position as only applicants meeting the minimum requirements will be considered.
Background Check/ Drug Screen may be required based on the specific requirements of the position for which the application is being submitted. Employment is contingent upon the passing of a drug test and upon completion of a criminal background investigation.
An important goal of the Office of Human Resources is to respond to all applicants once a selection is made. Please take notice of the position closing date advertised. Whenever positions are filled, the Office of Human Resources responds to all applicants who have submitted applications.
Application Deadline
This position is open until filled