Science Instructor - Upward Bound, Baltimore City Community College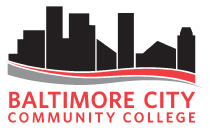 About Baltimore City Community College
Founded in 1947, Baltimore City Community College (BCCC) is a comprehensive, urban institution accredited by the Middle States Commission on Higher Education. The College's campus is located in West Baltimore; the institution also has several satellite locations throughout the city. With its broad range of degree and certificate programs, affordable tuition, and extensive outreach, BCCC offers educational opportunities to the citizens of Baltimore City and throughout the state of Maryland. BCCC serves nearly 14,000* students annually, providing credits that transfer to four-year colleges and universities as well as workforce training leading directly to job placement. The College is proud of the fact that nearly 90** nations are represented within the student body.
* Based on annual unduplicated credit and non-credit headcount for FY 2018.
**Based on fall 2018 credit enrollment.
Requisition Number: 2022-189
Minimum Education: Bachelors
Additional Documentation: YES
Compensation: Commensurate with Experience
Science Instructor - Upward Bound
Description/Job Summary
The BCCC Upward Bound Math and Science Program English Instructor works to create and enhance a culture of achievement and respect where high expectations and results are the norms. All instructors are responsible for demonstrating significant and measurable academic gains each year with the students they teach. In addition, instructors seek to spark students' motivation to become lifelong learners and independent thinkers. All instructors' actions must align with the Upward Bound mission, vision, core values, and education program.
Responsibilities/Duties
Develop standards aligned, measurable, ambitious goals to increase student opportunities for achievement; assess and track performance against the goal.
Measure student achievement and progress toward the learning objectives and goals with formative and summative assessment tools.
Create a focused environment of fairness and respect that encourages students to take risks and strive to reach goals.
Communicate and enforce high expectations and standards for behavior and academic performance aligned with the BCCC Upward Bound Math and Science Program standards to create a strong culture of achievement and respect.
Experience with the prescribed curriculum.
Experience with current educational research.
Ability to utilize current technology (Student Learning Management Systems).
Experience using teaching methods to address student learning styles.
Skill in oral and written communication with students, parents, and others.
Knowledge and basic understanding of current technology.
Ability to plan and implement activities for maximum effectiveness
Ability to assess levels of student achievement effectively, analyze test results, and prescribe actions for improvement. Ability to maintain appropriate student supervision so that students have a safe and orderly environment to learn. Ability to work effectively with peers, administrators, and others.
Ability to communicate effectively in English, both orally and in writing with students, parents, and others.
Exhibit outstanding classroom management and engagement
Develop lesson plans in conjunction with MSDE - STEM Education standards of practice.
**THIS POSITION IS PART-TIME**
Required Qualifications
Bachelor's Degree
Secondary certificate in science
Experience independently developing lesson plans for high school science lab equipment.
Use of technology and science lab equipment
Preferred Qualifications
Master's degree in Science and/or Education
Experience in serving diverse populations
Baltimore City Community College is an Equal Employment Opportunity, Affirmative Action Employer. Women, minorities, persons with disabilities, and veterans are encouraged to apply.
If special accommodations are needed, please contact the Human Resources Office at 410-209-6055; Monday - Friday 8:30-5:00pm or TTY 1-800-735-2258.