Adjunct Instructor - Nursing, Mars Hill University, Mars Hill, NC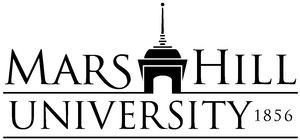 Job Description
Report to: Director of Judge-McRae School of Nursing Statement of Primary Purpose:In support of Mars Hill University, the Instructor of Nursing will provide instruction to nursing students in the classroom, simulation, and laboratory settings based on a curriculum which provides career mobility opportunities for individuals who desire educational preparation in nursing.
Qualifications:1. Master's degree in Nursing from an accredited institution, required2. Preparation in teaching and learning principles for adult education prior to or within the first three years of employment (NCBON Standard 21 NCAC 36.0318), required3. Two years full-time clinical employment as a registered nurse (NCBON Standard 21 NCAC 36.0318), required4. Teaching experience, preferred5. Simulation experience, preferred
Licensing/Certification Requirements:1. Hold an active unencumbered license or multistate licensure privilege to practice as a Registered Nurse in North Carolina (NCBON Standard 21 NCAC 36.0318), required.
2. Certification in simulation, preferred3. BLS Certification, required
Essential Responsibilities:
Maintain current knowledge of nursing practice for the registered nurse and the licensed practical nurse (NCBON Standard 21 NCAC 36.0318)
Serve as the lead person in classroom, clinical, and laboratory instruction
Participate in simulation activities
Participate in curriculum development, implementation, and evaluation
Participate in student admission, progression, and graduation requirements
Participate in the academic advising, counseling, registration, and orientation of students
Collaborate with other professionals in dealing with students needing special assistance
Evaluate student performance of specified skills, theory, and principles
Promote effective communication and working relationships with personnel of community and clinical agencies
Collaborate with Simulation/Lab/Clinical Coordinator to meet course and clinical objectives in the simulation lab
Attend program and faculty meetings as scheduled
Maintain competencies related to clinical or lab appointments.
Skills and Abilities:
Develop an understanding and appreciation of the mission, history, current programs, services and goals of Mars Hill University
Excellent interpersonal and customer service skills
Excellent written and verbal communication skills
Excellent organizational and time management skills
Ability to manage multiple activities at the same time
Ability to establish good rapport with students, faculty, and colleagues
Ability to work effectively under pressure and with a minimum of supervision
Demonstrate proficient computer skills
Ability to monitor and assess performance of self, other individuals, and organizations in order to make improvements or take corrective action
Physical Demands: Typical classroom, clinical, and/or laboratory environment; frequently lifting and carrying items up to 25 lbs.; frequently traveling between buildings on campus or to other campuses or clinical sites; frequently standing for extended periods in classroom, clinical, and/or laboratory settings; frequently twisting or bending at the waist or reaching overhead; frequently listening to and talking with students, faculty, and other staff members; frequently sitting at a desk or workstation using a computer display, keyboard, mouse, and telephone; frequently long hoursEnvironmental conditions:Mostly indoors; selective activities will necessitate driving a car to other facilitiesPersonal Protective Equipment:As required for duties performed
In accordance with the Americans with Disabilities Act (ADA), MHU provides reasonable accommodation to qualified applicants and employees with disabilities unless the accommodation would impose an undue hardship on the organization or would change the essential functions of the job. Requests for reasonable accommodation should be directed to Human Resources (see below). MHU is committed to hiring faculty and staff who fully support MHU's mission. Minorities and women are encouraged to apply. In accordance with federal law and U.S. Department of Agriculture policy, this institution is prohibited from discriminating on the basis of race color, national origin, age, disability, religion, sex, familial status, sexual orientation, and reprisal.To file a complaint with Mars Hill University, contact:Jennie MatthewsOffice of Human ResourcesBox 6664Mars Hill UniversityMars Hill, NC 28754828 689-1197828 689-1256 Faxjmatthews@mhu.eduTo file a complaint of discrimination, write to: USDA, Assistant Secretary for Civil RightsOffice of the Assistant Secretary for Civil Rights1400 Independence Avenue, S.W., Stop 9410Washington DC 20250-9410Or call toll-free at (866) 632-9992 (English) or (800) 877-8339 (TDD) or (866) 377-8642(English Federal- relay) or (800) 845-6136(Spanish Federal-relay). USDA is an equal opportunity provider and employer.
About
Mars Hill University is a private, four-year liberal arts institution located in the mountains of western North Carolina. Founded in 1856 by Baptist families of the region, it is the oldest institution of higher learning in western North Carolina on its original site. Mars Hill University, an academic community rooted in the Christian faith, challenges and equips students to pursue intellectual, spiritual, and personal growth through an education that is grounded in a rigorous study of the Liberal Arts, connected with the world of work, and committed to character development, to service, and to responsible citizenship in the community, the region, and the world.
Posting Number: M277P
Mars Hill University is an EOE/Affirmative Action Employer.