Music (Theory) Lecturer, Central Michigan University, Mt. Pleasant, MI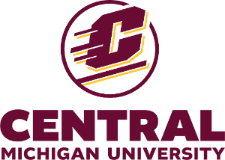 Central Michigan University School of Music seeks a Lecturer in Music (Theory). Full-time, 9-month, fixed-term position. Duties: teach undergraduate and graduate courses in music theory, aural skills, counterpoint, form and analysis, musicology, and related areas; teach in other music areas subject to the candidate's expertise and the needs of the School of Music. A background in popular music genres (rock/pop/hip-hop/etc.) is preferred.
Doctorate in music theory or related area (ABD considered doctoral degree must be completed by the time of appointment), successful college teaching experience, and qualifications to teach in related areas.
Ability to perform the essential functions of the job with or without reasonable accommodations.

CMU, an AA/EO institution, strongly and actively strives to increase diversity and provide equal opportunity within its community. CMU does not discriminate against persons based on age, color, disability, ethnicity, familial status, gender, gender expression, gender identity, genetic information, height, marital status, national origin, political persuasion, pregnancy, childbirth or related medical conditions, race, religion, sex, sex-based stereotypes, sexual orientation, transgender status, veteran status, or weight (see
http://www.cmich.edu/ocrie
).