Adjunct Faculty - Communication/English, Baker College, Muskegon, MI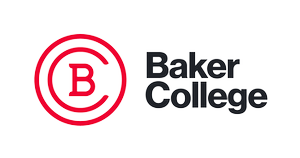 Adjunct Faculty - Communication/EnglishLocation:
Baker College of Muskegon
Compensation:
Compensation based on education and existing rates for similar positions within Baker College Professional Services, Inc
Start Date:
Fall 2022
Reports To:
Program Director - Liberal Arts and Sciences
Work Schedule:
Varies with maximum of 12 credits per semester or up to 28 hours per week
Application Deadline:
June 20th
About Baker College:Baker College is committed to helping those who are dedicated to creating a better future for themselves and the world around them. We're looking for faculty and other campus employees who share a similar vision for their own lives. As a Baker College employee, you'll be making a difference every single day by helping the next generation of professionals prepare for great careers. Together, we can make great things happen. Please visit Baker.edu for more information. BakerProud!
DEI Council Mission/Vision:Baker College strives to ensure that all of our programs, institutional goals and events, and commitments are open to all constituencies of students, staff, faculty, community members, employees and participants. As an institution of higher learning committed to new knowledge and innovation, we understand that true excellence and attainment comes from the diversity of individuals who are fully a part of all of our institutional endeavors. Please visit our DEI Page for more information.
Available to: All ApplicantsBaker College Professional Services, Inc. seeks to hire an individual to be assigned to the position of ADJUNCT FACULTY - COMMUNICATION/ENGLISH (PART-TIME) for the benefit of and to be located at Baker College Muskegon.
General Statement of Duties:The primary purpose of the Part-Time Adjunct Faculty person is to teach courses in areas of their expertise.
Minimum Education and Experience Requirements:
Master's degree in one of the following fields required (English, literature, composition, rhetoric, writing, communications (not oral communication or news media only).
Doctorate Degree preferred
Work experience in higher education (teaching, curriculum design) preferred
Familiarity with an LMS (Canvas preferred), Microsoft Office Suite, Google Apps, video conferencing, and the Internet required
Must have effective interpersonal, verbal, and written communication skills
Duties and Responsibilities:
Teach a specified number of classes
Revise, review and/or develop curriculum, as needed
Complete all required professional development/training
Collect and submit required assessment of student learning data
Participate in appropriate campus and system committees, meetings, projects, and activities
Other duties as assigned
Application Procedure:Please submit cover letter and resume via email only by June 20, 2022, in care of:
Baker College Professional Services, Inc.
Human Resource Department
E-mail: jobpostings@baker.edu
http://www.baker.edu
AA/EOEBaker College's combined Annual Security and Fire Safety Report is available to anyone. This report is required by federal law and contains policy statements and three years' worth of crime statistics for the school. This report is available online at https://www.baker.edu/student-services/living/campus-safety. You may also request a paper copy from the Baker College Campus Safety office.