Part-Time Clinical Lab Instructor, College of Southern Nevada, Las Vegas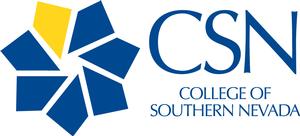 Part-Time Clinical Lab Instructor - FY 2022
The College of Southern Nevada appreciates your interest in employment at our growing institution. We want your application process to go smoothly and quickly. We ask that you keep in mind the following when completing your application:
Once you start the application process you cannot save your work. Please ensure you have all required attachment(s) available to complete your application before you begin the process.
Required attachments are listed below on the posting. Your application will not be considered without the required attachments.
Please note that applications must be submitted prior to the close of the recruitment. Once a recruitment has closed, applications will no longer be accepted.
If you are unable to attach the required documents to your online application or need assistance regarding the application process, please contact the Talent Acquisition team within Human Resources via email at hr.recruitment@csn.edu or call (702) 651-5800 to be directed to the appropriate Recruiter.
Job Description
Position Summary
Instructor will teach courses in subject matter pertaining to Clinical Laboratory Sciences.
Teaching includes, but is not limited to, the following:
Teaching assignments will be courses that prepare students for a phlebotomy certification.
Assigned courses, days, times and/or locations may vary from semester to semester.
Assignments may be any combination of classroom and online modes.
Assignments may be located on any combination of CSN's several campuses.
Assignments may be any combination of morning, afternoon and evening hours.
Assignments may be any combination of any days of the week including weekends.
Assignments may be any combination of courses for which instructor is qualified.
Leadership may include, but not be limited to, any of the following.
Oversee specialty lab areas and classrooms.
Collaborate with other CLS faculty in developing courses and selecting textbooks.
Required Qualifications
MLS or MLT national certification.
One year experience teaching.
Preferred Qualifications
Major, minor, or advanced degree from a regionally accredited college or university with MLS or MLT.
Experience using the Canvas Learning Management System (LMS).
Experience working with a diverse workforce and/or student body.
Salary
$925.00 Per Instructional Unit
Exempt
Yes
Full-Time Equivalent
48.8%
Required Attachment(s)
To be considered for this position, please upload the following documents to your application:
Resume /CV
Cover Letter
Unofficial College Transcripts (optional)
NSHE - INTERNAL APPLICANTS PLEASE NOTE
CSN employees or employees within the Nevada System of Higher Education (NSHE) MUST use the "Find Jobs" process within Workday to find and apply for jobs at CSN and other NSHE Institutions. Once you log into Workday, type "Find Jobs" in the search box which will navigate to the internal job posting site. Locate this specific job posting by typing the requisition number in the search box. If you complete an application outside of the internal application process and apply as an external candidate, your application will no longer be considered at the time of minimum qualification review. In order to prevent the disqualification of your application, you will need to reapply as an internal candidate before 11:59pm the day prior to the position close date.
Posting Close Date
12/31/2021
Note to Applicant
Applicants should fully describe their qualifications and experience with specific reference to each of the minimum and preferred qualifications. The search committee will use this information during the initial review of application materials.
All document(s) must be received by 11:59 p.m. the day prior to the closing date posted on the job announcement.
This position may require that a criminal background check be conducted on the candidate(s) selected for hire.
As part of the hiring process, applicants for positions in the Nevada System of Higher Education may be required to demonstrate the ability to perform job-related tasks.
Schedules are subject to change based on organizational needs.
CSN is responsive to serving the educational needs of a diverse and ever-changing community. CSN employs only U.S. citizens and aliens authorized to work in the U.S. CSN does not sponsor aliens applying for faculty, professional staff, or management positions (H-1B Visas) in the absence of exceptional circumstances as defined by the USCIS.
To apply, visit https://nshe.wd1.myworkdayjobs.com/en-US/CSN-External/job/CSN---Charleston-Campus/Part-Time-Clinical-Lab-Instructor---FY-2022_R0125076
About Us
The College of Southern Nevada (CSN) creates opportunities and changes lives through access to quality teaching, services, and experiences that enrich our diverse community. CSN has three main campuses in Las Vegas, North Las Vegas and Henderson and multiple sites and centers.
The Nevada System of Higher Education (NSHE) is committed to providing a place of work and learning free of discrimination on the basis of a persons age, disability, whether actual or perceived by others (including service-connected disabilities), gender (including pregnancy related conditions), military status or military obligations, sexual orientation, gender identity or expression, genetic information, national origin, race, or religion.