Adjunct Faculty - Science (Microbiology and/or Human Anatomy and Physiology), Baker College, Muskegon, MI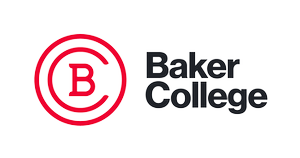 Location: Baker College of Muskegon
Compensation: Compensation based on education and existing rates for similar positions within Baker College Professional Services, Inc.
Start Date: Fall 2021
Reports To: Program Director
Work Schedule: Varies - maximum of 9 credits per semester and/or up to 28 hours per week
Application Deadline: May 10, 2021
Available To: All Applicants
Baker College Professional Services, Inc. seeks to hire an individual to be assigned to the position of ADJUNCT FACULTY - SCIENCE (MICROBIOLOGY AND/OR HUMAN ANATOMY AND PHYSIOLOGY) (PART -TIME) for the benefit of and to be located at Baker College of Muskegon.
General Statement of Duties:
The primary purpose of the Part-Time Adjunct Faculty person is to teach courses in areas of their expertise.
Minimum Education & Experience Requirements:
Doctoral degree from an accredited college or university in content area preferred
Master's degree from an accredited college or university in content area OR Master's degree in another area with 18 semester hours of graduate work in the content area required
Previous teaching experience preferred
Must be computer literate with Canvas, Microsoft Office Suite, Google Apps, and the Internet
Must have effective interpersonal, verbal, and written communication skills
Must have the ability to teach daytime, evening, and weekend classes for the above courses
Duties and Responsibilities:
Teach up to a maximum of 9-credit hours per semester
Revise, review and/or develop curriculum, as assigned
Attend all required professional development/training
Collect and submit required assessment of student learning data
Participate in appropriate campus and system committees, meetings, projects, and activities
Other duties as assigned
Application Procedure:
Please submit cover letter and resume via email only by May 10th, 2021, in care of:
Baker College Professional Services, Inc.
Human Resource Department
E-mail: jobpostings@baker.edu
www.baker.edu
AA/EOE
Baker College's combined Annual Security and Fire Safety Report is available to anyone. This report is required by federal law and contains policy statements and three years' worth of crime statistics for the school. This report is available online at https://www.baker.edu/student-services/living/campus-safety. You may also request a paper copy from the Baker College Campus Safety office.