Adjunct, Chemistry, Cabrini University, Radnor, PA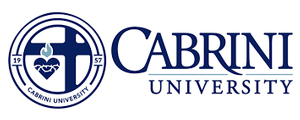 Posting Number: 2014F0166P
Position Number: ADJ003
Hiring Salary Range: $2,500 per 3 credit class/lab
Qualifications Desired
Successful applicants must possess at least a Master's Degree in Chemistry or related field and have undergraduate teaching experience. Teaching experience with diverse populations is preferred.
Job Description Summary
The Science Department of Cabrini University seeks qualified applicants for a part-time position as an adjunct instructor for Fall 2021 to teach two Lab sections of General Chemistry I, which will be taught Mondays, 3:20pm-5:50pm and Fridays from 12:30pm-3:00pm. This course is for science, exercise science and health promotion, nursing, health science and nutrition majors.
Course Description: This course reviews the fundamental theories, principles, and laws of chemistry. Topics include atomic theory, states of matter, chemical bonding, stoichiometry, crystal systems, kinetics, thermodynamics, equilibria, acids/bases, electrochemistry, chemical properties and reactivity.
Cabrini University is a Catholic institution dedicated to academic excellence, leadership development and a commitment to social justice. The University welcomes learners of all faiths, cultures, and backgrounds and prepares them to become engaged citizens of the world. Recognizing that diversity of all kinds is a vital aspect of the higher education learning process, Cabrini University is committed to building a more diverse faculty and staff community that reflects our student body and enhances the value of our students' education.