Summer Session Instructor Mexican American Studies, The University of Arizona, Tucson, AZ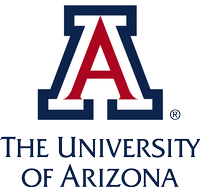 Posting Number: req4835
Department: Mexican American Studies
Location: Main Campus
Address: Tucson, AZ USA
Position Highlights
The Department of Mexican American Studies seeks Summer Session Instructors to teach a Mexican American Studies subject course, prepare syllabus, develop and grade exams, assign projects, coach students and more.
The Department of Mexican American Studies is committed to contemporary applied public policy research on Mexican Americans. As the leading public policy research center addressing issues of concern to this minority group in Arizona, the Department works collaboratively with key community agencies in promoting leadership and empowerment of Mexican Americans within the state and the nation. The Department achieves these goals through its applied research agenda, through its publications, and through the comprehensive curriculum it offers students at the University of Arizona. As an intellectual center, it disseminates information to a broad audience, which includes elected officials, educators, students, policy makers and other researchers.
As a public land-grant institution, the University of Arizona provides an accessible environment for discovery where distinguished undergraduate, graduate, and professional education are integrated with world-class basic and applied research and creative achievement. The University of Arizona is among America's top research universities (based on NSF total research expenditure data) and is one of approximately 60 select institutions recognized by membership in the Association of American Universities. Compared to other top research universities, the University of Arizona is unusually accessible to students of modest means and wide-ranging backgrounds.
The University of Arizona has been recognized for our innovative work-life programs. For more information about working at the University of Arizona and relocations services, please click here.
Duties & Responsibilities
Teach MAS subject course:
* MAS 317 - Latin American Immigration and the Remaking of the US
Prepare a syllabus
Develop and grade exams
Assign projects
Coach Students
Minimum Qualifications
Completed MA or MS in Mexican American Studies, Education or similar field to that of the course subject
Preferred Qualifications
PhD in Mexican American Studies or currently in progress of receiving a PhD in Mexican American Studies, Education or similar field to that of the course subject.
Rank: Instructor
Tenure Information
Adjunct (NTE)
FLSA: Exempt
Full Time/Part Time: To be Determined
Number of Hours Worked per Week: 20 - 40
Job FTE: 0.50 -1.0
Work Calendar: Fiscal
Job Category: Faculty
Benefits Eligible: No Benefits
Rate of Pay: $2659.00
Compensation Type: Contingent on Student Enrollment
Type of criminal background check required: Name-based criminal background check (non-security sensitive)
Number of Vacancies: 2
Contact Information for Candidates
Jose Garcia
Open Until Filled: Yes
Documents Needed to Apply: Resume and Cover Letter
Diversity Statement
At the University of Arizona, we value our inclusive climate because we know that diversity in experiences and perspectives is vital to advancing innovation, critical thinking, solving complex problems, and creating an inclusive academic community. As an Hispanic-serving institution, we translate these values into action by seeking individuals who have experience and expertise working with diverse students, colleagues, and constituencies. Because we seek a workforce with a wide range of perspectives and experiences, we provide equal employment opportunities to applicants and employees without regard to race, color, religion, sex, national origin, age, disability, veteran status, sexual orientation, gender identity, or genetic information. As an Employer of National Service, we also welcome alumni of AmeriCorps, Peace Corps, and other national service programs and others who will help us advance our Inclusive Excellence initiative aimed at creating a university that values student, staff and faculty engagement in addressing issues of diversity and inclusiveness.