Part-Time Positions in Electrical and Computer Engineering, Kennesaw State University, Marietta, GA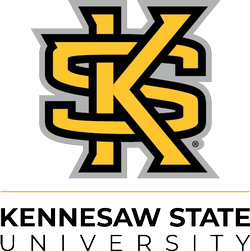 Job ID: 225270
About Us
A leader in innovative teaching and learning, Kennesaw State University is one of the 50 largest public institutions in the country. KSU offers more than 150 undergraduate, graduate and doctoral degrees to its more than 41,000 students. With 11 colleges on two metro Atlanta campuses, Kennesaw State is a member of the University System of Georgia and the second-largest university in the state. The university's vibrant campus culture, diverse population, strong global ties, entrepreneurial spirit, and Division I athletics draw students from throughout the region and from 92 countries across the globe. Ranked a top choice for students by U.S. News, Kennesaw State is a Carnegie-designated doctoral research institution (R2), placing it among an elite group of only 6 percent of U.S. colleges and universities with an R1 or R2 status.
Location
Our Kennesaw campus is located at 1000 Chastain Road NW, Kennesaw, GA 30144. Our Marietta campus is located at 1100 South Marietta Parkway, Marietta, GA 30060.
Department Information
The Southern Polytechnic College of Engineering and Engineering Technology at Kennesaw State University is the second largest engineering college in Georgia with over 5,000 students. Students receive hands-on learning experiences from industry-expert faculty in the University's state-of-the-art facilities to produce Georgia's next generation of integrated engineers, with technical knowledge, intellectual depth, and experience in professional skills. With two programs in the Top 20 largest programs, the college has the third largest African American student enrollment among engineering colleges. Kennesaw State University was recently named among the 100 best engineering programs without a Ph.D. program in U.S. News & World Report.
For more information related to the college, please visit the website at https://engineering.kennesaw.edu/index.php.
The Department of Electrical and Computer Engineering consists of over 1000 undergraduate students and 20 full-time faculty members. The faculty are committed to growing a program which is nationally recognized for providing an outstanding education to aspiring engineers, as well as peer-reviewed research with relevance.
Job Summary
Kennesaw State University is now accepting applications for a pool of open rank, part-time faculty positions. Rank is determined at the time of hiring and will be commensurate with experience.
Responsibilities
Teaching responsibilities include one or more undergraduate or graduate courses in Electrical and Computer Engineering areas including circuit analysis, semiconductor device physics, signal processing, digital design, embedded system programming, and networking. Undergraduate courses are face-to-face or partially online, and taught both during the day and in the evening. Graduate courses are fully online. Review of applications is ongoing and this position is renewable.
Required Qualifications
An earned Master's or Ph.D. in engineering, physics, computer science, math, or similar, or the foreign equivalent, is required.
Preferred Qualifications
Relevant industry experience
Prior teaching experience
Professional Engineering License
Required Documents to Attach
CV
Cover Letter
Unofficial Transcripts (Official Transcripts Due Upon Hire)
Names and contact information for 3 references
Apply Before Date
Open until filled.
Contact Information
For questions about this faculty opening, please contact Dr. Benjamin Klein, bklein8@kennesaw.edu.
For more information or questions about a faculty job posting, please contact Academic Affairs at facultyjobs@kennesaw.edu. For technical support, please call OneUSG Connect Support at 877-251-2644, or by email at sscsupport@ssc.usg.edu.