Computer and Information Science Adjunct Faculty - Continuous Recruitment, University of St. Thomas, St. Paul, MN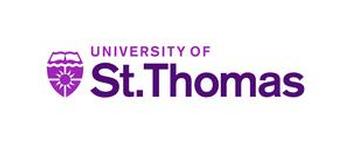 Number of Openings: 1
Closing Date: Continuous Recruitment 2021-2022
Type of Search: Faculty
Who May Apply: This position is open to all qualified applicants.
Campus: St Paul
Department/Unit: Computer and Information Sciences - CAS
Employment Type: Adjunct Faculty
FLSA Status: Exempt/Salaried
Benefits Eligible: No
OVERVIEW
The University of St. Thomas invites applications for adjunct faculty within the Computer and Information Science department for upcoming semesters (fall/spring/summer) in the 2021-2022 academic year.
Courses range from Introduction to Programming (Python or C), Introduction to Computer Technology and Business Applications (Microsoft Excel and Access), Computer Security (x86 assembly), Algorithms, Operating Systems, Networking, Database Systems, and other Computer Science electives. Applicants interested in teaching an existing or alternative course should have demonstrated experience in that area.
The University of St. Thomas embraces diversity, inclusion, and equal opportunity for all. Our convictions of dignity, diversity and personal attention call us to embody and champion a diverse, equitable and inclusive environment. We welcome applicants of diverse races, ethnicities, geographic origins, gender identities, ages, socioeconomic backgrounds, sexual orientations, religions, work experience, physical and intellectual abilities and financial means. We are committed to building a team that represents a variety of backgrounds, perspectives, and skills. This commitment is consistent with our university mission: Inspired by Catholic intellectual tradition the University of St. Thomas educates students to be morally responsible leaders who think critically, act wisely and work skillfully to advance the common good. A successful candidate will possess a commitment to the ideals of this mission.
QUALIFICATIONS
Minimum qualifications
Qualified applicants should fulfill at least one of the following:
18 graduate credits in Computer Science or a closely related field
One peer-reviewed publication in Computer Science or a closely related field.
One year of work experience in Computer Science or a closely related field
HOW TO APPLY
Please submit a submit a curriculum vitae. Candidates are not required to submit a cover letter. Applications will be reviewed on a rolling basis, as teaching needs are identified.  The position remains open until filled.  Candidates may be contacted in the future about future opportunities.
**This posting is for a pooled, adjunct faculty position for continuous recruitment. Review of candidates is typically done three times annually - spring, summer and fall.**
Established in 1885, the University of St. Thomas is located in the major metropolitan area of Minneapolis-St. Paul, and is Minnesota's largest private university. Its 10,000 students pursue degrees in a wide range of liberal arts, professional, and graduate programs.
The University of St. Thomas, Minnesota Human Resources Department advertises the official job listing on its website at www.stthomas.edu/jobs.
The University of St. Thomas is an Equal Opportunity Employer