PT Nursing Faculty, Robert Morris University, Moon Township, PA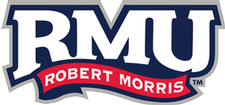 Position Department: Nursing
Position School: School of Nursing, Education and Human Studies
Overview:
Robert Morris University's Department of Nursing is seeking qualified applicants for Part-time faculty to co- teach NURS 9320 Psychiatric Disorders Lifespan II, a graduate course during the Fall 2021 semester.
Responsibilities:
Facilitate student learning, develop appropriate learning activities and assessments, administer final grades, and maintain attendance records.
Minimum Qualifications:
A DNP degree required with 1 year or more of experience practicing as a PMHNP. Candidates with collegiate teaching experience are encouraged to apply.
Act 153 Clearance Required: No
Required To Pass a Motor Vehicle Report Check (If driving on behalf of the University):No
Required to Pass a Credit Check: No
Additional Posting Information: None
Special Applicant Instructions: None
Commitment to Diversity:
Robert Morris University is committed to increasing diversity in our community and actively pursues individuals from all backgrounds. Additionally, RMU complies with all applicable federal, state and local laws and provides equal opportunity in all educational programs and activities, admission of students and conditions of employment for all qualified individuals regardless of race, color, sex, religion, age, disability, sexual orientation, or national origin.
Reasonable Accommodation Notice:
Federal law requires employers to provide reasonable accommodations to qualified individuals with disabilities. Please email humanresources@rmu.edu or call us at (412) 397-6270 if you require a reasonable accommodation to apply for a job or to perform your job.
At Robert Morris University, we believe that institutional equity reflects our continued commitment to a community where everyone is both valued and respected. Institutional equity encompasses racial, ethnic, gender and religious diversity, cultural perspectives, national origins, sexual orientation, physical ability, as well as socioeconomic contexts, and educational backgrounds.
We are dedicated to developing a diverse population by fostering an environment where intellectual and social growth, individual perspectives, and all human experiences are valued. We strive to be an inclusive community that celebrates and embraces differences as a means of responding to the cultural and social demands of a global society. Inherent in our inclusion efforts is a strong commitment to intercultural and global education to produce and include citizens who will serve as educational, social, economic and cultural ambassadors to the world.
Robert Morris University is committed to increasing diversity in our community and actively pursues individuals from all backgrounds. Additionally, RMU complies with all applicable federal, state and local laws and provides equal opportunity in all educational programs and activities, admission of students and conditions of employment for all qualified individuals regardless of race, color, sex, religion, age, disability, sexual orientation, or national origin. EEO