Adjunct Instructor, Astronomy, Kirkwood Community College, Cedar Rapids, IA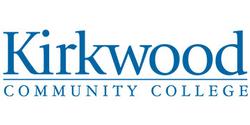 Location: Cedar Rapids, IA
Job Type: Adjunct
Division: Academic Affairs
Job Number: 00704
JOB GOAL:
To advance the college's mission, vision, principles, values and strategic initiatives through continuous improvement decisions.
$1232 per credit hour of instruction.
GENERAL JOB SUMMARY: 
Kirkwood Community College's Distance Learning Department seeks a skilled enthusiastic individual to join our faculty to teach Online and/or WebLive. The successful candidate will have strong knowledge base in their discipline and teaching experience at the college level is desirable. Primary duties will include teaching assigned class(es) and communicating with Department staff, students and faculty.
UNIVERSAL CORE COMPETENCIES: 
Advocate for Continual Improvement, empowering each other to identify opportunities for excellence.
Collaborate with Mutual Accountability, working together with a willingness to take ownership and account for our actions.
Champion Service, anticipating needs and create a welcoming, diverse, and inclusive environment.
Perseverance, commitment to excellence even in the face of adversity or delay in achieving success.
Lead, regardless of title, through positive influence.
DUTIES/RESPONSIBILITIES:
Provide instruction in discipline.
Work with other faculty members to develop a course syllabus and consistent assessments.
Communicate with department staff, students, and faculty on a regular basis.
Regularly login to Kirkwood Learning Management System.
Perform other related work duties as assigned.
PERFORMANCE EXPECTATIONS:
Effectively instruct and communicate material for the course.
Abide by and enforce safety rules when in a lab setting.
Welcome, value, and nurture people of all backgrounds, perspectives, and experiences, as well as support and promote an environment that accepts differences.
The statements contained herein reflect general details as necessary to describe the essential job duties/responsibilities and performance expectations of the job, which should not be considered an all-inclusive listing of work requirements.  Individuals may perform other duties as assigned.
PHYSICAL ACTIVITIES WITH/WITHOUT REASONABLE ACCOMMODATION:
Position involves working in an office setting. Occasional (10-33%) standing, pushing, pulling and grasping. Frequent (34-66%) reaching and viewing a computer and other types of close visual work.  Constant (67-100%) sitting, walking, repetitive motion, talking and hearing.
MINIMUM QUALIFICATIONS:
Master's Degree in the discipline or a graduate degree with a minimum of 18 graduate hours in Astronomy.
The ability to travel to other Kirkwood Locations to teach the course.
PREFERRED QUALIFICATIONS, LICENSES, CERTIFICATIONS, OR REGISTRATIONS:
Experience in face to face and online instruction as well as prior use of a Learning Management System is preferred.
EEO STATEMENT:
Kirkwood Community College shall not engage in nor allow unlawful discrimination against any employee or applicant for employment. This includes all employment practices, hiring practices, and unwelcome harassment of applicants or employees based on race, color, national origin, creed, religion, sex, sexual orientation, gender identity, age, disability, genetic information or actual or potential parental, family, marital status or veteran status. If you have questions or complaints related to compliance with the policy, please contact the Vice President of Human Resources at Kirkwood Community College, 313 Kirkwood Hall, 6301 Kirkwood Blvd., SW, Cedar Rapids, IA 52404, Telephone: 319-398-5572,  Email: equity@Kirkwood.edu or the Director of the Office for Civil Rights U.S. Department of Education, Citigroup Center, 500 W. Madison St., Suite 1475, Chicago, IL 60661-7204, Telephone: 312-730-1560, Fax: 312-730-1576, Email: OCR.Chicago@ed.gov.