Undergraduate Education - Online Adjunct Economics Instructor, Eastern Oregon University, La Grande, OR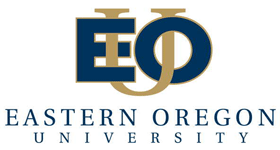 The College of Business at Eastern Oregon University is recruiting online adjunct instructor applicants to teach undergraduate economics courses. All such courses are delivered online. Appointment begins starting Summer term 2021.
Candidates should demonstrate:
Commitment to quality teaching,
Effectiveness in applying technology to teaching,
Ability to work effectively with students, staff, faculty, and administration.
Strong communication and interpersonal skills
ResponsibilitiesTeaching and assessment responsibilities may include lower division micro- and macro-economics and may vary depending on the specific upper division economics the instructor is qualified to teach.
Required Qualifications
Doctorate in Economics.
Collegiate economics teaching experience
Commitment to excellence in teaching is required.
Valid work authorization documents are required.
Satisfactorily complete a background check
Preferred Qualifications
Online teaching experience in economics.
Experience with learning assessment.
Open Until Filled: No
Special Instructions to SummaryCandidates are encouraged to review the values and principles of Eastern Oregon University https://www.eou.edu/institutional-effectiveness/values-and-principles/.
Only complete files of qualified applicants will be reviewed.
Eastern Oregon University - Oregon's Rural University! - is a respected public, higher education institution of academic excellence. Brilliant faculty and staff thrive and together fulfill their career ambitions to serve students from all walks of life.
EOU is a beautiful, quaint campus nestled in a remarkably scenic, high elevation valley populated by wonderful, community-minded citizens that have balanced work-life flexibility. Take a virtual tour of Eastern Oregon Universityhttps://www.eou.edu/visitor/.
Eastern Oregon University is an EEO Employer and welcomes applications from women, members of historically underrepresented minority groups, US Veterans, and persons with disabilities. EOU is committed to providing equal opportunity in its recruitment, admissions, educational programs, activities and employment without illegal discrimination on the basis of age, color, disability, national origin, race, marital status, religion, sex, sexual orientation, gender identity, gender expression or any status as protected by state or federal law.