Adjunct Professor of Visual Arts, Oklahoma City Community College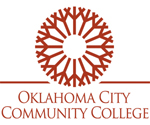 Placement Range: $740 per Credit Hour
General Description:
An adjunct faculty member at Oklahoma City Community College has the primary responsibility of instruction. Secondary responsibilities include supporting the integrity of curricula, encouraging student success, and promoting the mission of the division to which the adjunct faculty member belongs, as well as the College as a whole.
Minimum Education/Experience:
Master's Degree with 18 graduate hours in Visual Art or related field.
Applicant required to attach transcript conferring the required degree and graduate hours.
Required Knowledge, Skills & Abilities:
Knowledge of art history, art processes, and concepts relevant to foundations level visual arts courses.
Ability to compose and administer exams and writing assignments.
Demonstrated positive human relations and communication skills
Basic computer skills, proficient in the use of Microsoft Office or similar software
Flexible teaching style to accommodate individual learning styles
Committed to helping students achieve their goals to be successful and attain a college education
Knowledge of or willingness to learn computer programs used in the department and on campus (such as Moodle)
Organization and attention to detail
Support and willingness to teach in a competency-based instructional system
Ability to work independently and coordinate work with colleagues and peers
Ability to work well as a team member in an instructional unit
Ability to communicate and articulate concepts in an organized manner both verbally and in writing
Ability to read and understand content in order to assist students when they are having difficulty interpreting concepts
Ability to interact in an effective and encouraging manner with students individually and in groups
Ability to be available for office hours and provide means of communication with supervisor(s) and/or the department or division office
Must be punctual
Must be reliable
Special Instructions to Applicants:
Applicants are to thoroughly complete the online application and attach the following required documents: cover letter, resume and transcript conferring a minimum of a master's degree and confirming successful completion of at least 18 graduate hours in Visual Art or related field.
Applicants who do not attach the required documents will not be considered for the position.
For application assistance or questions, please contact Human Resources at (405) 682-7542, Monday through Friday between the hours of 8:00 AM and 5:00 PM.