Adjunct in Photography, Baltimore City Community College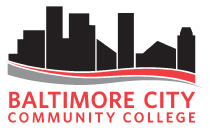 About Baltimore City Community College
Founded in 1947, Baltimore City Community College (BCCC) is a comprehensive, urban institution accredited by the Middle States Commission on Higher Education. The College's campus is located in West Baltimore; the institution also has several satellite locations throughout the city. With its broad range of degree and certificate programs, affordable tuition, and extensive outreach, BCCC offers educational opportunities to the citizens of Baltimore City and throughout the state of Maryland. BCCC serves nearly 14,000* students annually, providing credits that transfer to four-year colleges and universities as well as workforce training leading directly to job placement. The College is proud of the fact that nearly 90** nations are represented within the student body.
* Based on annual unduplicated credit and non-credit headcount for FY 2018.
**Based on fall 2018 credit enrollment.
Requisition Number: 2020-061
Minimum Education: Bachelors
Additional Documentation: YES
Compensation: $41.55 / hour
Adjunct in Photography
Description/Job Summary
Overview of position: Summary of position's responsibilities
 An (Adjunct Instructor in Photography) is responsible for:
Based on Master Syllabus, design and teach assigned class session(s), leveraging digital content and multi-media resources in the classroom;
Assess student engagement/understanding during each class session;
Collect, grade, and report assignments and homework;
Assess and monitor student progress and understanding throughout the course;
Remediate student's lack of prerequisite knowledge;
Offer content help through various means;
Select course materials as they reflect the Master Syllabus;
Place the syllabus, readings, and homework on Canvas;
Maintain and update the syllabus and course materials;
Set up online courses when relevant;
Create new digital instruction materials;
Exhibit a spirit of inquiry about teaching and learning, student development, and evaluation methods;
Use evidence-based resources to improve and support teaching;
Develop an area of expertise in the academic arena;
Share teaching expertise with colleagues and others;
Demonstrate integrity as a practitioner-photographer;
Provide required office hours;
Effectively communicate with students via e-mail, phone or online discussion boards;
Provide academic advice and guidance to students;
Submit grades, on time, via the faculty portal;
Manage incompletes and make-ups.
Required Skills
Required Skills:
Have a solid understanding of camera functions, lighting and composition. Must be able to use image manipulation software and have fundamental knowledge of darkroom equipment and procedures; capable of enhancing lighting or using specialized filters or lenses, to set the scene for film or digital photographs.
Required Qualifications
Minimum Qualifications:
Bachelor's Degree in Fine Arts with Photographic Arts credits, or Journalism with photojournalism emphasis;
MFA or Master's in Journalism, with a photojournalism, scientific photography specialization or related field a plus but not required.
Minimum of 1 years in photography or related work experience.
Preferred Qualifications:
2 or more years or more experience preferred.
Experience teaching in an institution of Higher Education, may be substituted with work experience
Familiarity and/or proficient using LMS (Canvas)
Baltimore City Community College is an Equal Employment Opportunity, Affirmative Action Employer. Women, minorities, persons with disabilities, and veterans are encouraged to apply.
If special accommodations are needed, please contact the Human Resources Office at 410-209-6055; Monday - Friday 8:30-5:00pm or TTY 1-800-735-2258.