Part-Time Instructor of English, South Georgia State College, Douglas, GA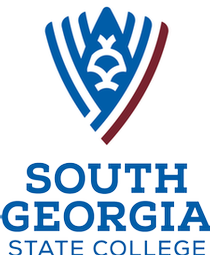 Job ID: 219249
Job SummarySouth Georgia State College is seeking applications for part-time faculty to teach all English classes.
Located in rural Georgia, South Georgia State College is a multi-campus university with an enrollment of over 2500 students. SGSC is focused on a mission of educational excellence, leadership development and community engagement opportunities that develop students into leaders for a diverse and global society.
Responsibilities
Teach adjunct English classes
Ability to teach at all SGSC campuses and sites.
Meet each class as scheduled at the designated time and place and for the designated length of time.
At the beginning of each course, provide each student with a syllabus per the guidelines in the faculty handbook.
Develop new courses and course materials as appropriate.
Stay current in the teaching discipline(s) and the pedagogy of that discipline.
Submit correct proof rosters and grades in Banner by the assigned deadlines. Record daily attendance according to institutional policy.
Submit assessment data to discipline committee chair in a timely manner.
Other duties as assigned
KNOWLEDGE REQUIRED BY THE POSITION
Mastery of the teaching discipline.
Ability to engage students in higher order learning
Ability to communicate effectively in written and oral forms
Ability to align instruction with student learning outcomes
Adhere to institutional policies and procedures
SUPERVISORY CONTROLS
Each faculty member reports to the appropriate School Dean.
GUIDELINES
Guidelines include college policies and procedures, department policies and Board of Regents policy and procedures. These guidelines require judgment, selection and interpretation in application.
COMPLEXITY/SCOPE OF WORK
The work consists of varied administrative duties and coordination of primary functional areas. Strict regulations contribute to the complexity of the position
Success in this position contributes to the efficiency, effectiveness, and regulatory compliance of all department operations
CONTACTS
Contacts are typically with students, co-workers, other college personnel and members of the general public
Contacts are typically to provide services; to give or exchange information; to resolve problems; to motivate or influence persons; or to justify, defend or negotiate matters
PHYSICAL DEMANDS/ WORK ENVIRONMENT
The work is typically performed while sitting at a desk or table, or while intermittently sitting, standing, stooping, bending or crouching
The employee occasionally lifts light objects
The work is typically performed in an office setting
Required Qualifications
The completion of a Master's Degree, plus 18 graduate semester hours in English
Preferred Qualifications
Ph.D. in the field
Graduate coursework and experience in or related to professional business and technical writing preferred
Three years teaching experience
Required Documents to Attach
Cover Letter
CV
Transcripts
3 Current Letters of Reference
"South Georgia State College is an Equal Opportunity/Affirmative Action Institution (M/F/D/V)" A BACHELOR'S DEGREE GRANTING INSTITUTION OF THE UNIVERSITY SYSTEM OF GEORGIA