Temporary Instructor of First-Year Writing, West Chester University, West Chester, PA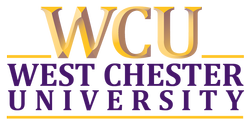 West Chester University, a member of the Pennsylvania State System of Higher Education, is a public, comprehensive institution committed to offering high-quality undergraduate education, selected post-baccalaureate and graduate programs, and a variety of educational and cultural resources for its students, alumni, and citizens of southeastern Pennsylvania. The University offers more than 100 graduate and undergraduate programs in the sciences and mathematics, business and public management, arts and humanities, health sciences, education and social work, music, and interdisciplinary studies. Nestled in the heart of Pennsylvania's Brandywine Valley, West Chester is a picturesque and historic community that offers small-town charm with cosmopolitan flair. 
The Philadelphia Inquirer
 called it "one of the world's most perfect small towns." The English Department at West Chester University invites applications for its Adjunct Instructor Pool. Applications will be kept on file in the English Department for consideration for two years. The initial appointment will be for one semester. Duties include but not limited to: Teaching WRT123 (a supplemental writing workshop course), WRT120 (Critical Writing), WRT200 (Critical Writing & Research), and/or ENG368 (Business & Organizational Writing); providing students with editorial/instructional support during office hours; opportunities to participate in professional development opportunities, and department life activities.
Minimum Qualifications
Master's degree in English, composition, writing, education, or a related field; experience teaching first-year composition (rhetorical argument and research writing);
Experience working with diverse populations and/or teaching pedagogies (including multimodal and virtual) and/or multicultural teaching experience.
Preferred Qualifications
Special Instructions
Salary per three-credit course is $5800. Applicants are required to submit letter of interest, curriculum vita, three references and graduate transcripts to: Dr. Erin Hurt,
ehurt@wcupa.edu
. Applications must be submitted online at
http://agency.governmentjobs.com/wcupa/default.cfm
. Review of applications will begin immediately for interview in mid-July for fall appointment. Applicants must successfully complete interview process to be considered as a finalist. West Chester University is an Affirmative Action Equal Opportunity Employer. Visit our website at
https://www.wcupa.edu/programs/undergrad/english/
. Developing and sustaining a diverse faculty and staff advances West Chester University's educational mission and strategic Plan for Excellence. West Chester University is an Affirmative Action - Equal Opportunity Employer. Women, minorities, veterans and individuals with disabilities are encouraged to apply.
All offers of employment are subject to and contingent upon satisfactory completion of all pre-employment criminal background checks.