Clinical Adjunct Faculty Medical-Surgical, Reading Area Community College, Reading, PA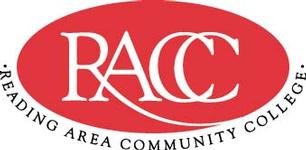 Apply By Date:
Until Filled
Application Status:
Accepting Applications
Position Type:
Part-time
Salary:
$810 per credit hour
POSITION SUMMARY
Adjunct faculty provide clinical instruction to students enrolled in the ADN program. Positions are available for the fall (August - December) and spring (January - May) semesters. Day and evening sections are available to meet a variety of working professionals' needs.
POSITION REQUIREMENTS
BSN (MSN degree preferred)
Current RN license in the Commonwealth of PA
Minimum two years recent experience in either a Med-Surg or Advanced Care clinical setting
Application Instructions
Send a cover letter, resume, and three (3) professional references, to
resumes@racc.edu
Please indicate the job code
ADJ-HPCLI
in the subject line of your email. After sending in your documents, please fill out the online
Job Applicant Identifier
form. RACC is an equal opportunity employer. In compliance with government regulations we are required to record numbers of job applicants by sex and ethnic category. We ask that you indicate your race or national origin and sex, but you are not required to provide this information. This information will not be kept with your application and will be used only in accordance with state and federal regulations.
APPLICATION INFORMATION
Contact:
Reading Area Community College
Reading Area Community College, an equal opportunity college, does not discriminate against persons in employment, educational programs or activities, vocational programs or awarding of contracts based on race, gender, religion, national origin, age, color, sexual orientation, veteran status or disability. In the spirit of this practice and in compliance with federal, state and local equal opportunity laws, the College gives notice that it has established an affirmative action/equal opportunity program. The College is committed to providing equal opportunity in hiring, promoting, training, retention, discipline and discharge and does not discriminate against any individual based on race, gender, religion, national origin, age, color, sexual orientation, veteran status or disability. In addition the College is committed to maintaining/increasing the distribution of minority, female and employees with disabilities.